How big Is Baby Russ:
Baby Russ is now in 5 pounds range and is between 17.2 to 18.7 inches long. He is as big as a Butternut Squash.
Total Weight Gain: I gained 2 pounds since the last appointment. So 34 pounds, it is! I'm on a good track and everything looks really great.


Stretch Marks: None. I have been told that it may show up after the birth (little silver jagged lines that won't be super noticeable). So we will see!
Sleep: Okay. I can tell that the end is coming near because it's harder to get comfortable enough to feel rested. At least I can get a few hours of sleep at time.
Best Moment(s) of the Week: Watching Fireworks with Stu last weekend at his hometown (it was nice since we missed our July of 4th fireworks), having Stu see my belly shake like crazy from the outside, visiting Stu's family for the last time before Baby Russ gets here, finally getting nursing tank tops and a nightgown ordered, preparing our hospital bag, getting a book on infant sleeping care from Aunt Ro in the mail, experimenting with yummy recipes from Pinterest, finally getting a baby DR situation straightened out, getting our changing table and setting up, and our nursery room being DONE! All left there to do is to PACK OUR HOSPITAL BAG.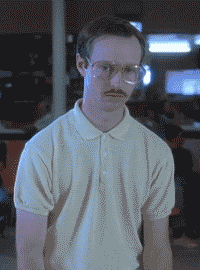 I feel pretty accomplished with all stuff I've done this week!
Our changing table! It feels
great to be able to organize
everything and be done with the room!
Food Craving(s):
Unchanged even though I admit that I've been wanting onion rings for some time now! It's okay to have one bad food craving along with multiple healthy ones, right?
Food Aversion(s): I don't have much aversion toward food. It is becoming more of to the point when eating too much food can trigger nausea. There is not much room for my stomach to expand until Baby Russ drops hopefully soon. Until then, I have to watch how much I eat in one sitting which sucks because I like to scarf down my food! *winks*
Symptoms: Sore rib area; I can often feel Baby Russ's knee and leg resting across underneath my rib cage while his little foot is sticking and pushing up my liver into my lung. Even so, the rib pain is not that bad this week. Swollen feet if I am on them for too long. Out of breath and/or difficulty in catching my breath. Feeling super duber pregnant. My belly is bumping into everything! Feeling pretty crabby sometimes due to being so tired and not having much patience these days. I go to bathroom literally every 5 minutes now that I am drinking a lot of water. My lower back has been really sore lately especially if I am doing too much running around.
Labor Signs: Braxton-Hicks showing up in random areas on my belly and lower back. I hope I don't end up with back labor! It goes away when I lay down and rest. Baby Russ is currently head-down and is still sticking in the same position.
Movements: Baby Russ reacts to sounds especially loud ones! He bumps against my belly and stretches out his arms as if he is startled. He has hiccups a lot these days and it causes his little head to bump against my hip/pelvis bone.
What Do I Miss: Being pregnant in the second trimester. I am beginning to understand why people say that being pregnant in the second trimester is the

"

honeymoon

"

stage. It's nice to be pregnant and feel great. Don't get me wrong; I still feel pretty good for being 8 months along...and I do have my moments when I am like ugh, I am so done being pregnant then I realize that I am really almost done. It's worth reminding myself that Baby Russ is really coming very soon. It also helps that I have an awesome husband to help me out anytime I need it. :)
Belly Button In or Out: Out. It is even noticeable through my shirts! Stu thinks it's funny to see how my belly button is completely out.
Wedding Ring On or Out: I still can get my wedding ring on and off without any problem, but I have not been wearing it and keeping it in a safe spot. It has been very hot and humid outside. I don't want my fingers to swell up and have a hard time getting my ring off.
Looking Forward To: My nursery clothes and gown with robe to arrive in the mail then I can begin packing our hospital bag a bit at time! Having a lunch/dinner date with Lauren and Joey before they move to Texas.
Next Appointment: Friday July 27th at 10:45 am. I will have my blood pressure checked to make sure it stays the same (it has been low but stable--it's considered

"

normal

"

with my pregnancy), my
blood drawn to determine
my platelet count is still stable, and have Group Strep B test done to rule or determine if I have it. THEN....my weekly appointments will begin! Crazy!!