How Far Along:
36 Weeks! I'm officially now in 9th month of my pregnancy. Stu says that it is starting to be difficult to take my pregnancy pictures because of my HUGE belly!
How Big Is Baby Russ: Baby Russ is now between 5.8 to 6 pounds! He's definitely beefing up, isn't he? He could be between 17.2 to 19 inches long. I'm leaning toward to him being a longer baby since Stu and I are tall ourselves, and it seems that he is getting really cramped inside my belly. Baby Russ is the size of a Honeydew melon!
Total Weight Gain: 5 pounds. So the total weight gain is whooping 39 pounds! Dr. Mbah said that most of the recent weight gain is contributed to my baby boy. Eek!


Stretch Marks: Nothing. My stomach has been itchy on the top so I've been using a lot more lotion these days. My boy is definitely getting bigger inside!
Sleep: I am tired even though my sleeping has not changed much aside from getting up every so to pee and switching over to my other side to alleviate my sore hips (yep they're back). Thank goodness for my body pillow otherwise I'd be sleeping a lot less than I have!
Best Moment(s) of the Week: Having our hospital bag to be nearly done with being packed, being told that my dad wants to expose Baby Russ to Frank Zappa, seeing Lauren and Joey even though it is bittersweet, hiking with Stu and Layla, feeling Baby Russ's heartbeat (145 this time), and getting to try out a new phone for a few days before deciding if it's the one for me to buy!
Food Craving(s): Really don't have one this week. But I'm definitely looking forward to Steve's (my step dad) canned jams that my mom will be bringing up this weekend! Nom Nom!
Food Aversion(s): New ones I have discovered recently; Chai tea and buttered popcorn. They both turn my stomach and make me feel blah. I think Chai Tea had too much sugar and buttered popcorn was greasy. No big deal though. I don't often eat/drink those anyway!
Symptoms: This may sound gross, yet normal in a pregnancy; my gums have started bleeding every time I brush my teeth! It is due to my gums becoming more sensitive and increased blood flow in my body. Thankfully, this will go away after I give birth. This is nothing new and has become my weekly symptom that has not gone away--my sore ribs. It's funny because Baby Russ's heel occasionally stick out right under my rib cage on the side and when I touch his heel, he pulls his foot back inside! What a funny guy he is already. I'm stating to have more of frequent back soreness. I feel like turtle these days--waddling and walking slowly in order to not get out of breath. Sore hips; I am told that it is because my joints are loosening in my pelvis for childbirth.
Labor Signs: I have recently learned that achy lower back is a symptom of labor warming up, and my pelvis joints loosening up. I've been having a lot of back ache in past week. It could also be due to Baby Russ's gaining weight.
Movements: Baby Russ is now squirmy little worm. He does not punch or kick anymore because face it, he has no room to do this, and he has to settle for squirming instead. He likes to trace his fingers on the wall of my belly and it feels like a very tingly sensation. His head bumps on my pelvis when he is having hiccups. From time to time, he will stick his butt out when he is trying to wiggle into a comfortable spot! It's pretty funny how his body parts are beginning to stick out of my belly quite often these days. He also shakes my whole belly when he's in a mood!
What Do I Miss: Licking raw batter or eating raw cookie dough in small doses. It can be tempting and hard not to do this since I bake a lot! Don't worry. I've been good and resisted the temptation!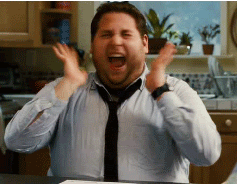 Looking Forward To: Getting my bassinet and seeing my family this weekend. Baby Russ will be FULL TERM on Monday! He really can come anytime after that!
Next Appointment: Friday August 3rd at 10:30 am. I will need my blood drawn again to monitor my CBC (Comprehensive Blood Cell) level because it is still dropping. Dr. Mbah also wants to discuss with me about my CBC and about a possible inducement? We will see!!