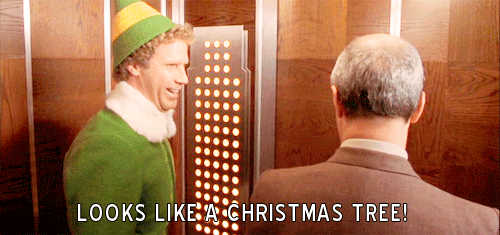 Halloween is officially over. You know what that means to this Mama? 'Tis Christmas season! It's not quite time for me to start decorating for Christmas. It feels too early yet, however, what is not
too
early for me is...shopping and preparing a lot of DIY (Do It Yourself) gifts. Hey, I want to enjoy Thanksgiving a bit before I pull out all Christmas decorations.
Before I go into Christmassy post, I did not do much for Halloween this year. I was (well, still am, but don't want to admit to this to myself because I
despite
being sick) sick. Forrest and I just watched horror movies all day long. I was thankful that Forrest was yet too young to go trick n treating because I was too pooped out to go anywhere. At the same time, I really looked forward to next year because by then Forrest was going to be old enough to be able to walk a little and go trick n treating....that caused me go into an early mode of planning for costume next year (perhaps a lion)!
Anyway......now Christmassy post....
I have this knack of finding things, those I really want as gifts for people in our family, that are awesomely priced online. I combine coupons, promotion codes, and free shipping with my orders. I feel really awesome to get our Christmas shopping started so early this year.
Every year in the past, I vowed to myself that I was going to get Christmas shopping started early....and failed to do so...every single year. I ended up running amok in the stores. and trying to deal with crazy crowds. I hated the crowd. I hated having to fight with my anxiety of dealing with so many people at once. It was close to hell to an introvert like me. Yet...I did last minute Christmas shopping year after year and subjected myself to torture.
Well, not this year. Not with a baby in the tow.
Everything...online with an exception of a few items in the stores here and there. I can handle that. Hey, I'm not a total hermit!
Matter of fact, yes, I have to horribly brag here, I got bunch of things on shutterfly that were originally priced at 70 dollars all way down to just...*drum rolls*...$30 dollars. Believe it or not. I continued to get things at awesome price.
On top of this, I got plenty of awesome DIY (Do It Yourself) projects for gifts. That made me so geeked up and wanting to get started on stuff!! All my thanks to Pinterest!
Pinterest
Speaking about DIY project....Forrest and I are off to do some today!