I jokingly say that Deaf people have a Superman's eyes.
Well, maybe it is not entirely a joke. You see, us Deaf people are super visual people. Our eyes are our life line. Because we have lost our hearing, we depend on what we see, and our eyes have become our ears. Our vision is even enhanced. We have an ability to pick up littlest movement from the corner of our eye. You see, hearing people pick up on movements if they are directly in front of their visual path. Deaf people can do that, AND pick up things in our peripheral vision. It is a life-long skill that we have acquired. We are able to pick up a movement instantly, process it whether it is necessary for us to turn around and look at it, or ignore that cue.
Hearing signers or non-signers does not have that skill because they have not practiced long-term on this, and also because they rely on their hearing. They are able to detect if it is worthy to look at or not based on their hearing.
Deaf people are better witnesses. We are 17% more accurate than hearing people when it comes to reporting stories, and events that had occurred. We have amazing memory of what is seen, and we can remember locations from a quick glimpse based on their appearance even years, and years later. This brings us to....giving directions.
Deaf people rely heavily on visual cues rather than worded directions. It is in our nature to look around, pay attention to the larger surroundings, and focus on the landmarks as we drive. It is interesting because if I take a road trip now, the very same way that I had traveled as a child, then I am able to pretty much remember things that I had seen as a kid
unless
if the landmarks have changed due to construction, and changes to the lands over the years.
I have often caught myself giving directions based on visual cues instead of worded directions!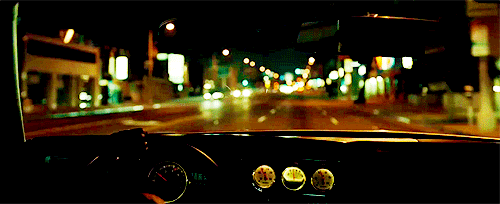 When you drive south, you will see this huge Harley Davidson store, then you turn left. From there, you just keep on driving, and you will see this hospital on the right. It means you are on the right track. Just keep on driving. You'll see a McDonald on the corner, and turn right. That's how you should get there.
This is when a hearing person looks at me as if I had grown a third eye in middle of my forehead. I realize my mistake, and smile as I hit my forehead with my palm. I nod my head, and say, oh you want street names not landmarks, right. The hearing person nods his/her head, and smiles rather tentatively.
A classic Deaf blunder, I tell you. Or should I say it is a classic Deaf thing.